Gaby Aguijosa
she/her/hers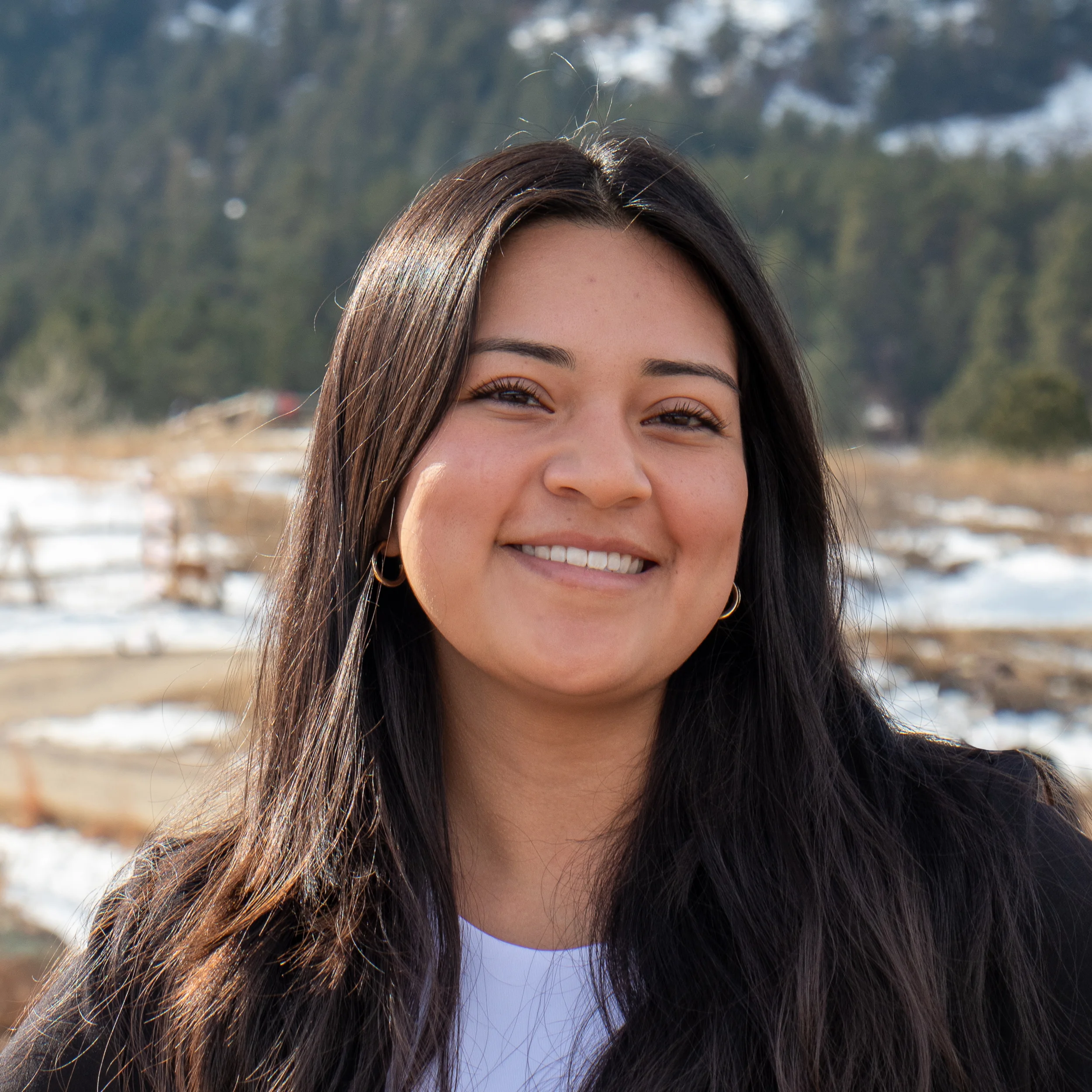 Gaby Aguijosa is a junior majoring in Economics. I am originally from Boulder, CO and came to CU Boulder because of its beautiful campus and the endless opportunities it offers!

I am currently Vice President of the Non-Traditional Student Organization. I joined this student organization because of my experiences as a Latina first-generation and transfer student. These identities have created many obstacles for me in college, which has made college a unique experience for me. It is important to advocate for first-generation students and ensure that they have the proper resources to succeed at CU. I also work for Scholarship Services, which has allowed me to learn more about what financial resources students have access to.

I am running for Tri-Executive because I believe that all CU students deserve to feel supported on campus. It can be difficult to find resources available to students at CU, but VISION aims to make resources known to all students so no one is left behind. Our mission is important to me because it helps students who, like me, may be struggling to find their place on campus. Although I am new to CUSG, I am excited to make changes on campus to ensure that all students can feel at home at CU Boulder.
Narayana Bretholtz
she/her/hers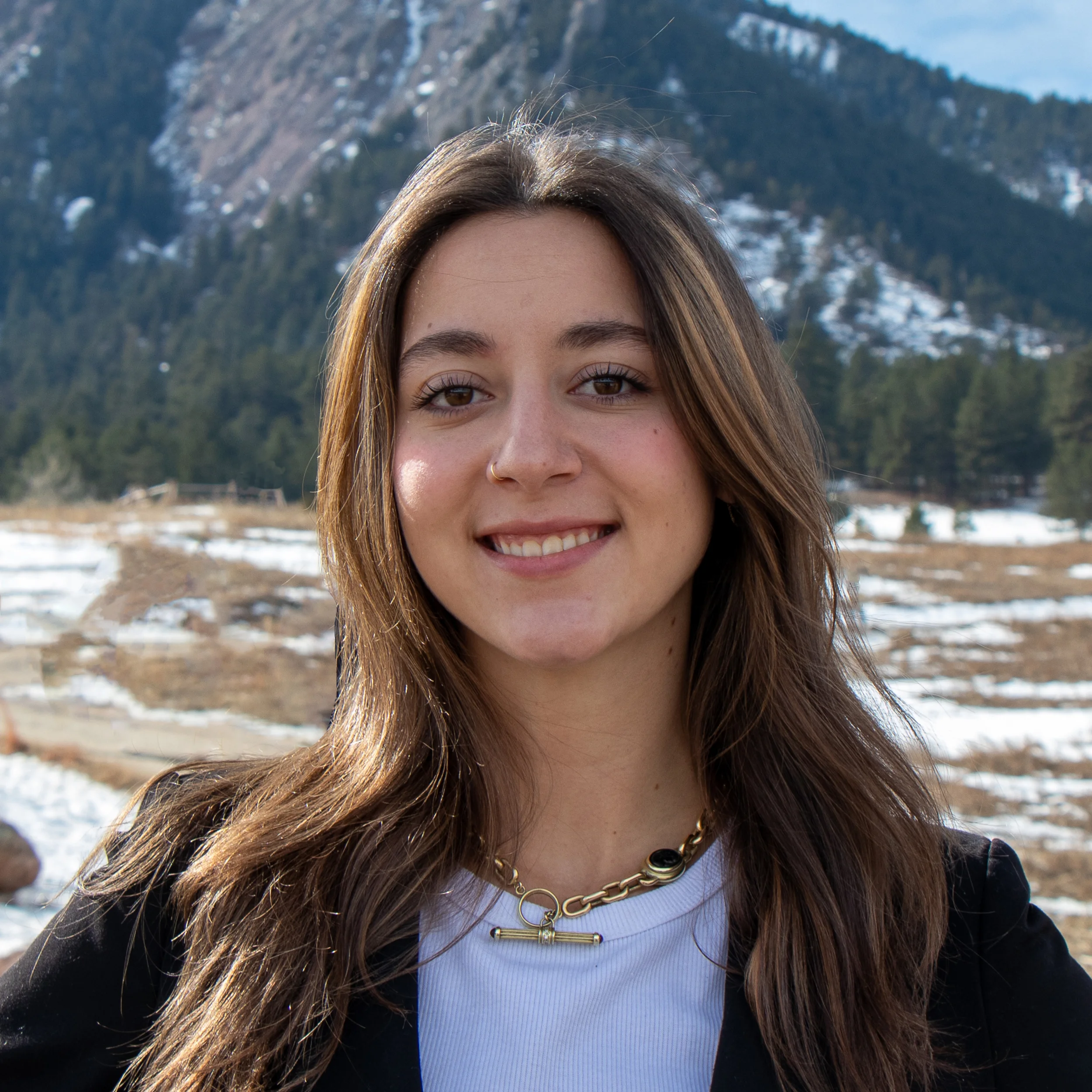 Narayana Bretholtz is a sophomore studying Political Science and Anthropology. I am from Santa Cruz, CA, but traded the beaches for the gorgeous mountains here at CU!

I am the current Diversity, Equity, and Inclusion Director for Delta Gamma Women's Fraternity, and am so honored to be in a position where I can make lasting contributions to the community around me. As a hopeful first-generation college graduate, it is important to me that every student at CU feels well supported and that their voices are heard. There is nothing more important and powerful than the amplification of the multitudes of student voices expressing diverse needs and wishes, as this is how lasting change and societal betterment occurs.

I am running for Tri-Executive because I believe that with my co-candidates, I will be able to make that lasting change and enrichment of our society and community at CU Boulder occur. Through my dedication to hearing and expressing the voices of the student body, I believe that I can serve this community with the honesty, transparency, support, and dignity that it necessitates. I am committed to making this position one which best serves the diverse array of minds, voices, abilities, and brave spirits at CU. This is an incredibly exciting opportunity for me to make a difference and create some lasting and meaningful change!
Chase Cromwell
he/him/his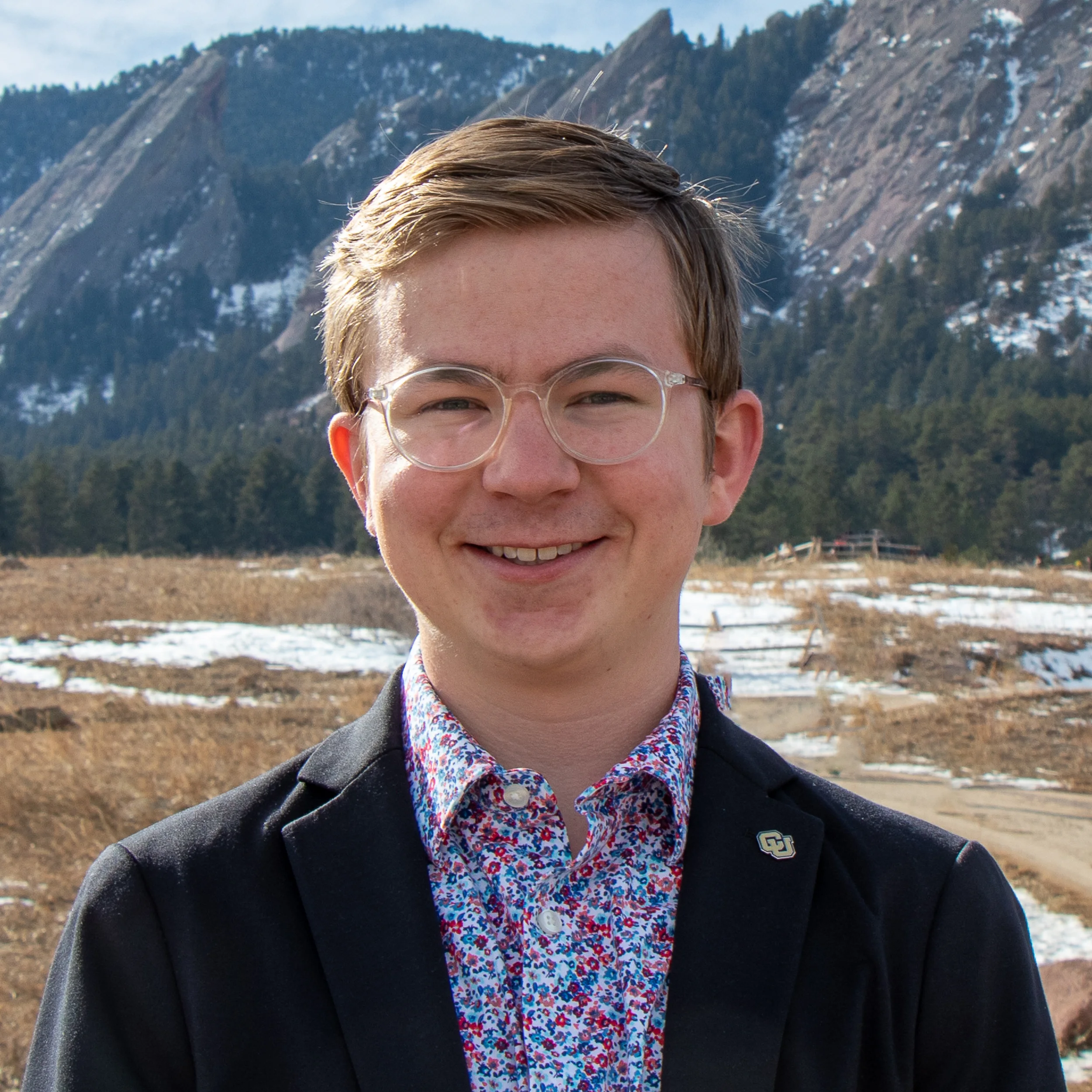 Chase Cromwell is a deaf third-year studying Political Science, Leadership Studies, and Speech, Language & Hearing Sciences. Originally from rural Lamar, Colorado, I came to CU because I knew that the state's flagship university would offer the experience of a lifetime!

In my current position within CUSG, I am the Director of Legislative Affairs responsible for managing CUSG's lobbying efforts with City Council on municipal code changes and with the State legislature on a wealth of educational funding and social issues that matter to students. I'm really proud of this work because it is all about making sure that student voices are heard by those decision makers who most directly influence our lives off campus - something VISION is committed to continuing and expanding if elected.

I've spent my life working on various forms of disability and accessibility advocacy. When I first arrived to CU, I served as the Disability Services Liaison and passed sweeping legislative changes to improve student organization accessibility practices. If elected, I would be CU's first ever deaf Tri-Executive; this is an incredibly important milestone, not for me, but for the status and visibility of students with disabilities on our campus. I currently sit on the Colorado Department of Higher Education's Disability Services in Higher Education Advisory Committee as the only student voice, and am committed to ensuring that DEI efforts on our campus are strengthened across the board, particularly including students with disabilities.

In my free time, I am a coxswain for Colorado Crew and love working with students to learn about new problems to brainstorm solutions. I'm with Team VISION because I believe in a future where CU's Student Government is more powerful, impactful, and productive than ever - our community deserves it.
BAck home